Upcoming events:

        - July 4th booth at Clawson Festival @ Clawson Park

        - August 18th MIRA Annual Corn Roast @ Boulan

          Park in Troy

        - September 13-16 booth at Troy Daze @ Troy City

          Hall Property (Big Beaver & Livernois)
​JOIN US AT OUR MONTHLY MEETINGS ON

THE 2nd THURSDAY OF EACH MONTH AT

OCRP HQ ON WOODWARD SOUTH OF

SQUARE LAKE ROAD. 

MEETINGS WILL BE AT 7:00 pm AND WILL INCLUDE MANY REPUBLICAN CANDIDATES FOR LOCAL AND STATEWIDE OFFICES.  THIS IS OUR OPPORTUNITY TO CHECK OUT WHO WE WANT TO ENDORSE IN THE PRIMARIES!

Thursday - February 8 - NFRA VP Sharon Ford; SOS Cand. Mary Treder Lang; 11th Dist. Cand. Rocky Razckowski

Thursday - March 8 - RNC Director of Strategic Planning and Faith Engagement Mike Mears; RWFM President Linda Lee Tarver

Thursday - April 12 - Gov Cand. Sen. Patrick Colbeck; SOS Cand. Joseph Guzman; 11th Dist. Cand. Sen. Mike Kowall

Thursday - May 10 - 11th Dist. Cand. Lena Epstein, 9th Dist. Cand. Candius Stearns

Thursday - June 14 (Flag Day) - U.S. Senate cand. John James; Atty. Gen. cand. Sen. Tonya Schuitmaker

Thursday - July 12 - Cancelled

​

Join us at 6 pm on Thursday November 9 at Roger's Roost in Sterling Heights!

​​
MIRA and MACRA (Macomb Republican Assembly) are bringing in some State wide candidates for you to meet and learn more about.  Expected are:

​

Tonya Schuitmaker - Attorney General candidate

The cost is $10 and includes pizza!
Roger's Roost is located on Schoenherr between 14 and 15 Mile roads at 33626 Schoenherr Rd, Sterling Heights, MI 48312
On Wednesday October 25th MIRA hosted a debate on the proposed Troy City Charter Amendment to require a vote of the citizens before any city owned land sale of more than 2 acres.

​

October 6-8 David and Barbara went to the National Federation of Republican Assembly biennial convention.  This year's event was in Phoenix, Arizona and was held in conjunction with a CPAC Battle Ground event.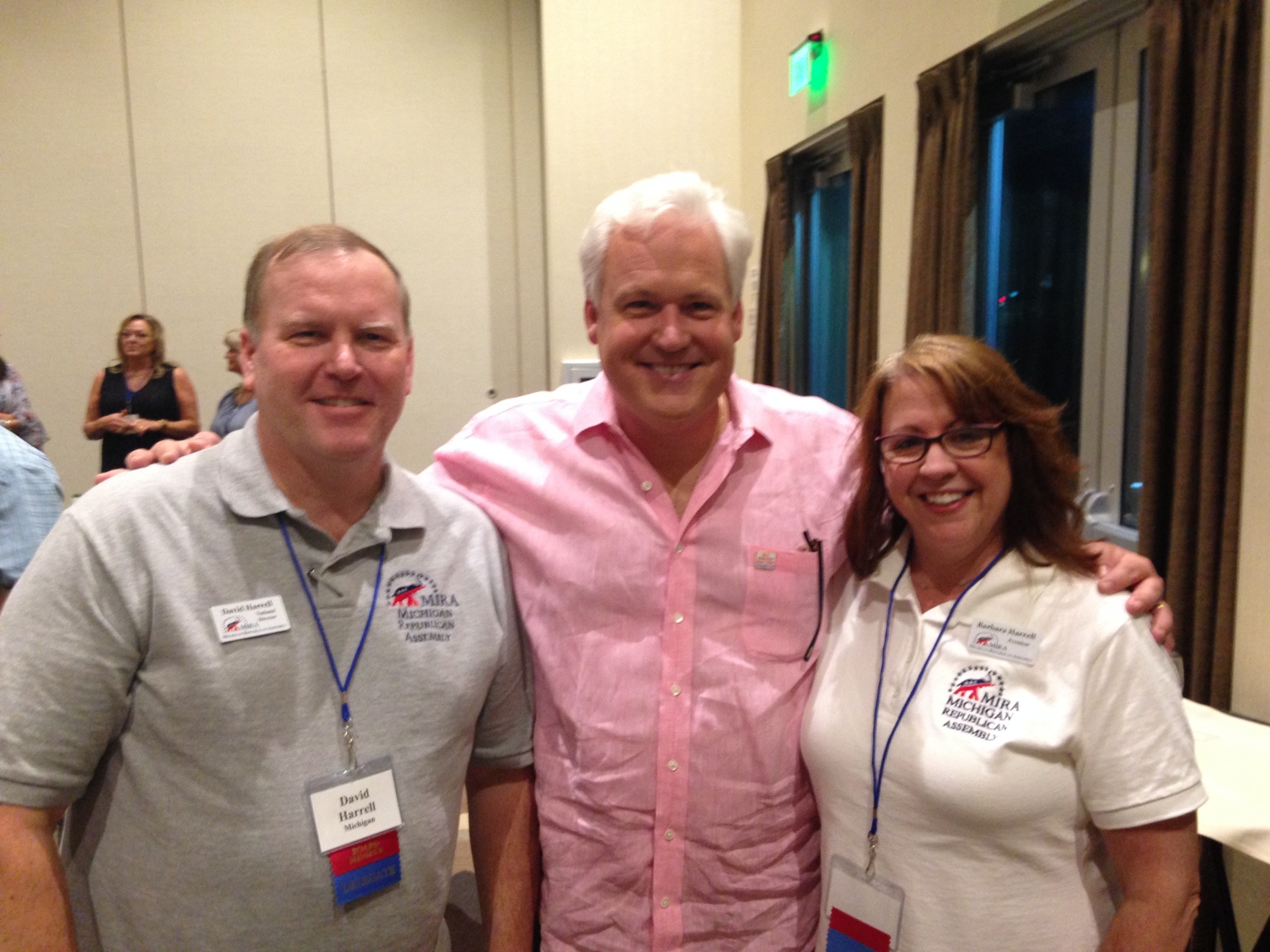 David and Barbara with our new friend Matt Schlapp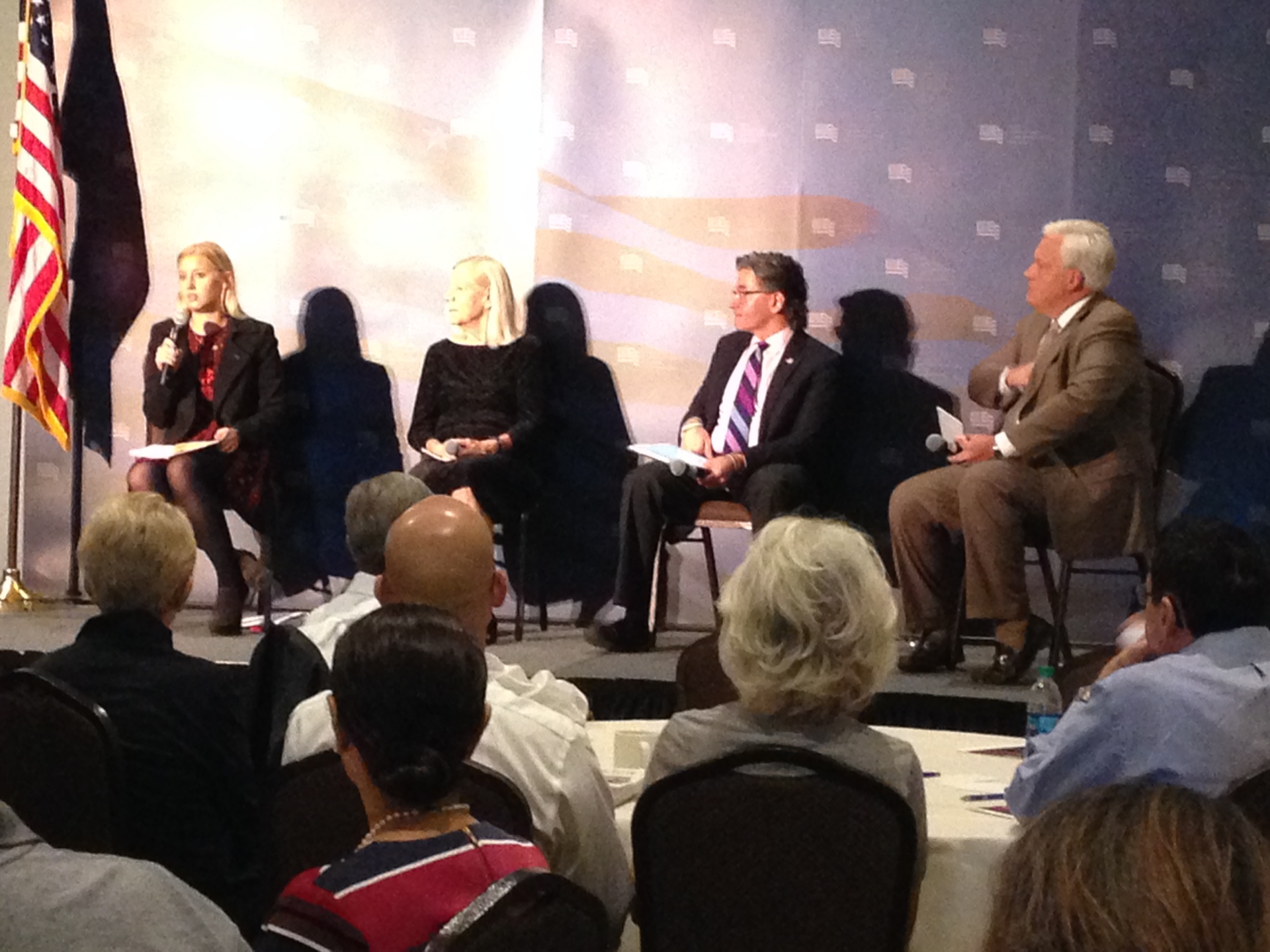 CPAC Arizona panel on Israel: America's Ally in the Middle East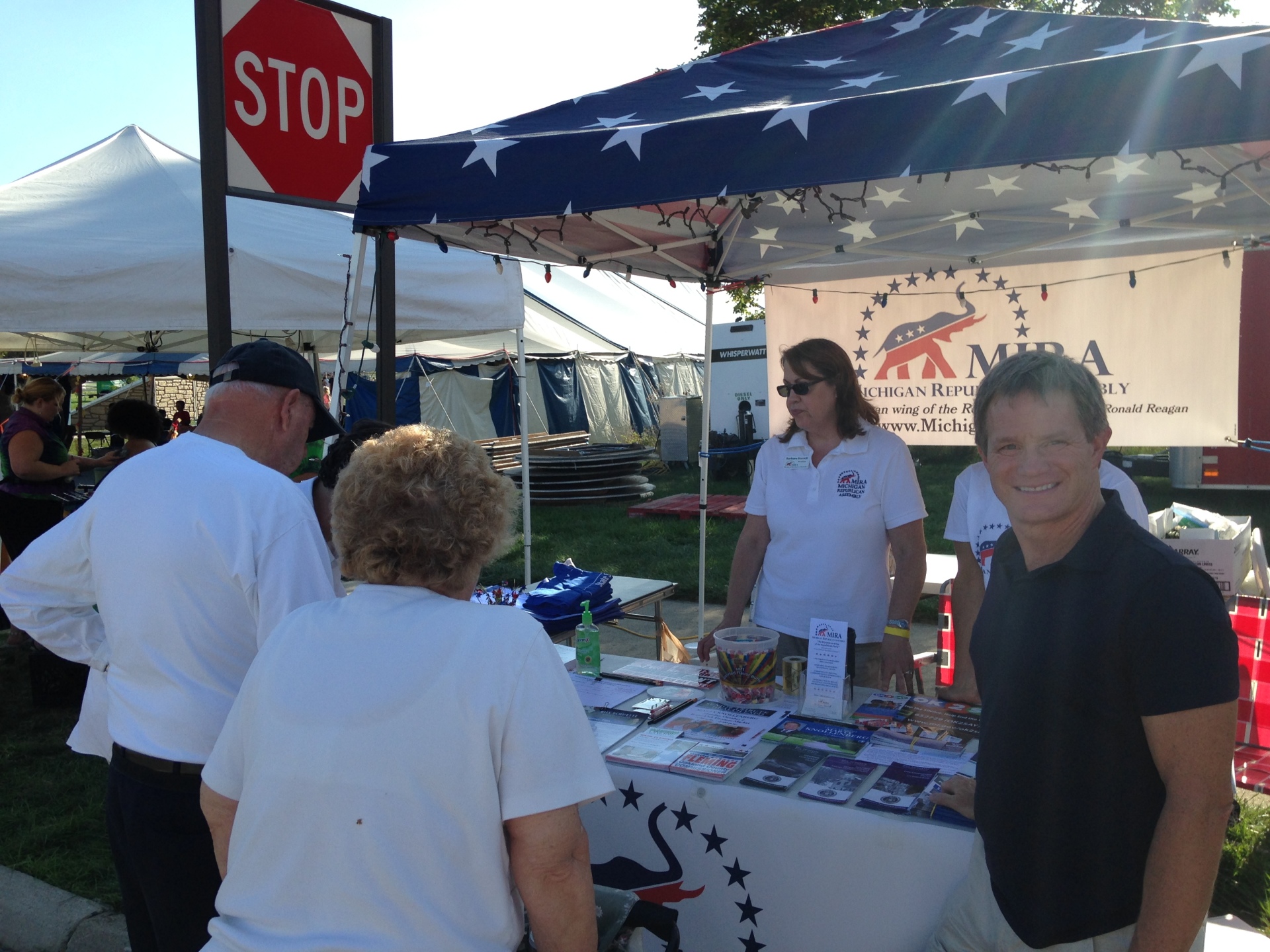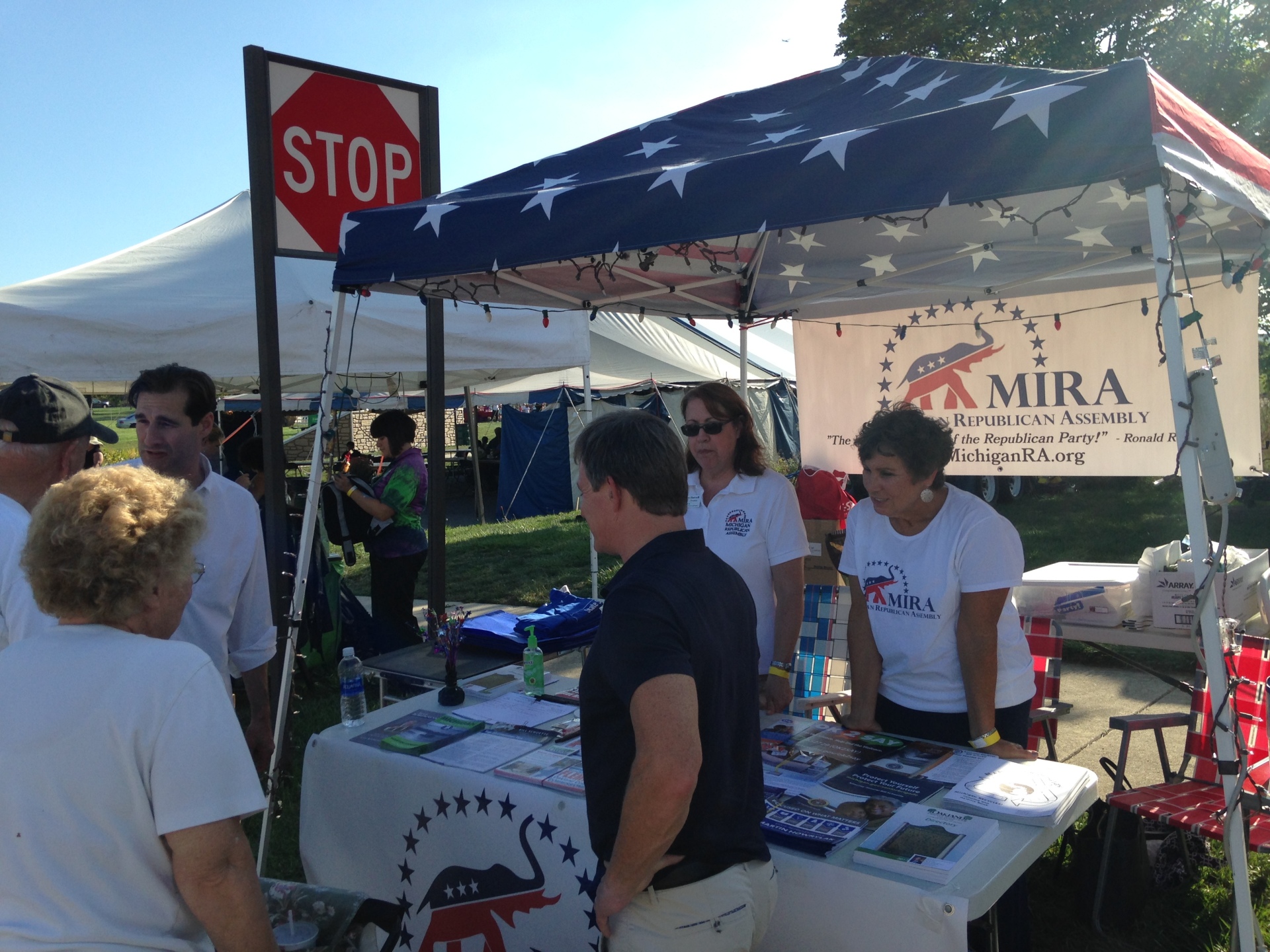 We made many great new contacts at the Troy Family Daze fair in mid-September as we had the only Republican presence there.

Thank you to all the volunteers that helped man the

booth over the 4 days of the fair. 

Looking forward to next year!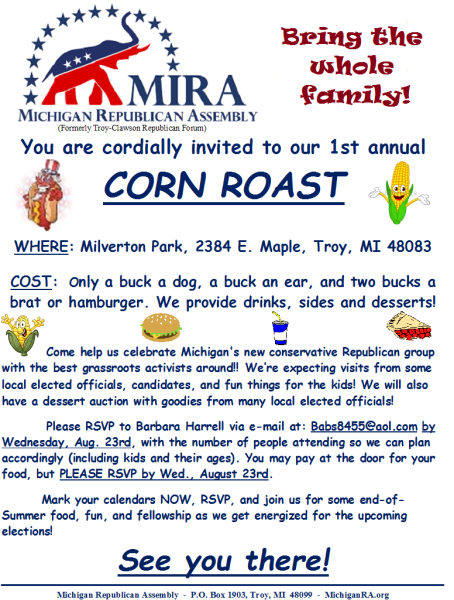 Our First Annual Corn Roast was a huge success.  We heard from several elected and aspiring politicians and a great time was had by all!